Members must submit a guest reservation on behalf of their guest(s). Space for guests is limited and capacity limits are set daily to preserve an unparalleled winter experience. Guests are accepted on a first-come, first-served basis when registered in advance online by members. Prices and terms are subject to change without notice.
Members are encouraged to review our guest guidelines below.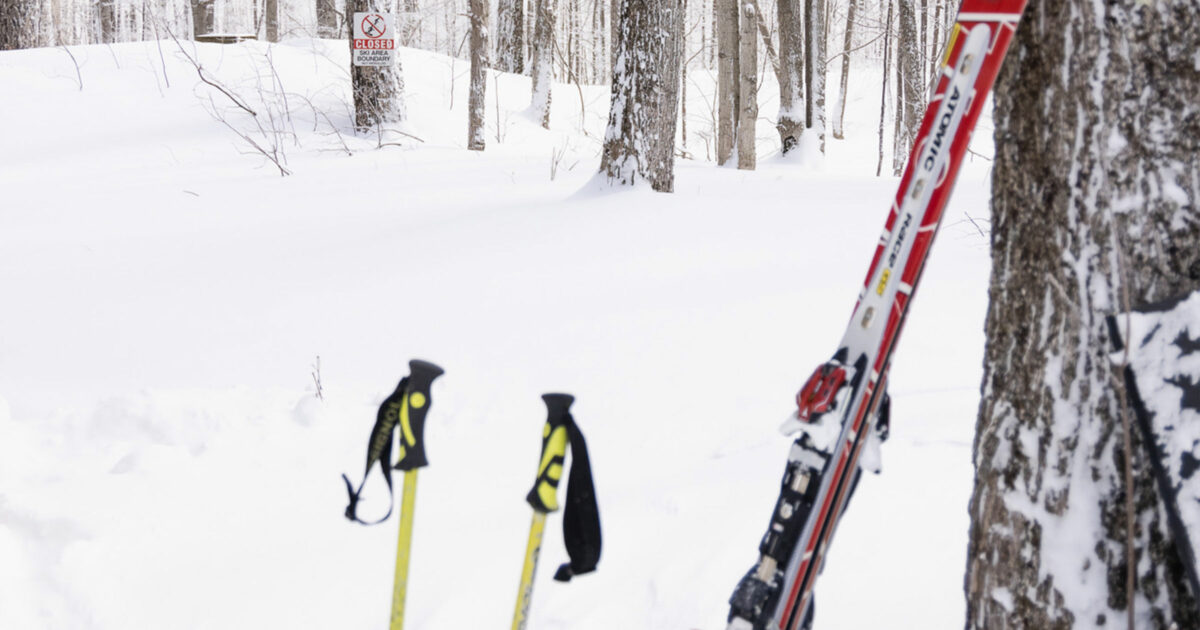 Availability
Guest reservations can be made no more than two weeks in advance of the requested date and will be open to requests until the daily capacity is reached. Walk-ins will not be accommodated, so please be sure to reserve online in advance.
Please note, if your desired date is not available at time of booking, it means our capacity has been reached and guest tickets are no longer available for that day. You are welcome to check back periodically as tickets will open in real time should they become available.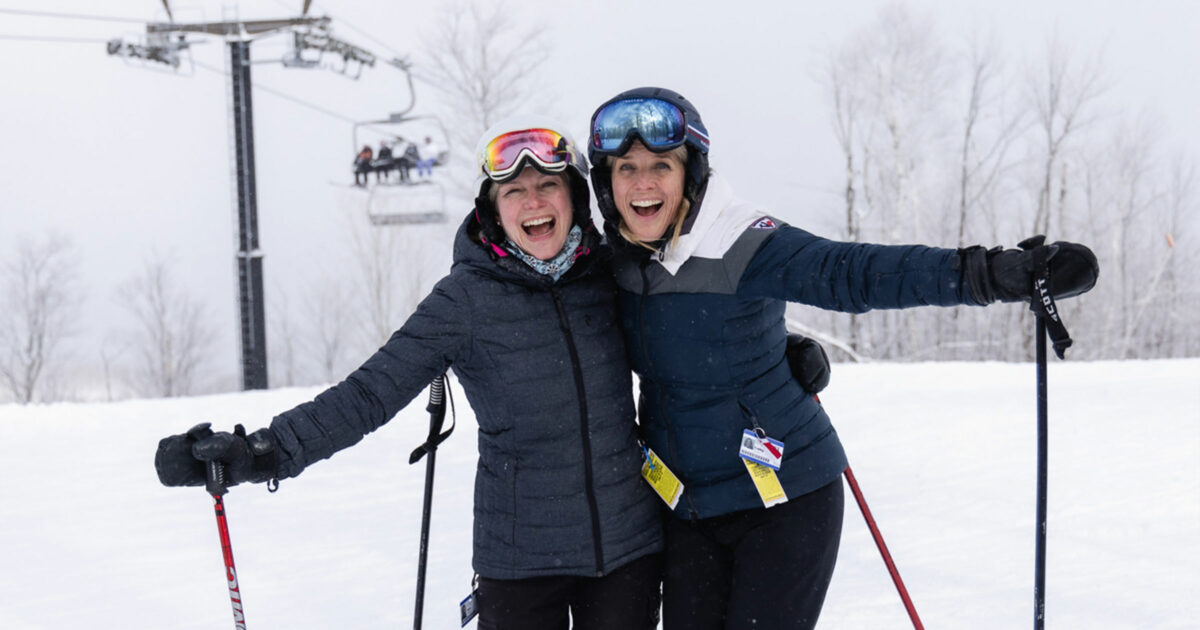 Reservations
Member hosts are responsible for submitting a reservation online on behalf of their guest(s). Please use the "Reserve Guest" button above.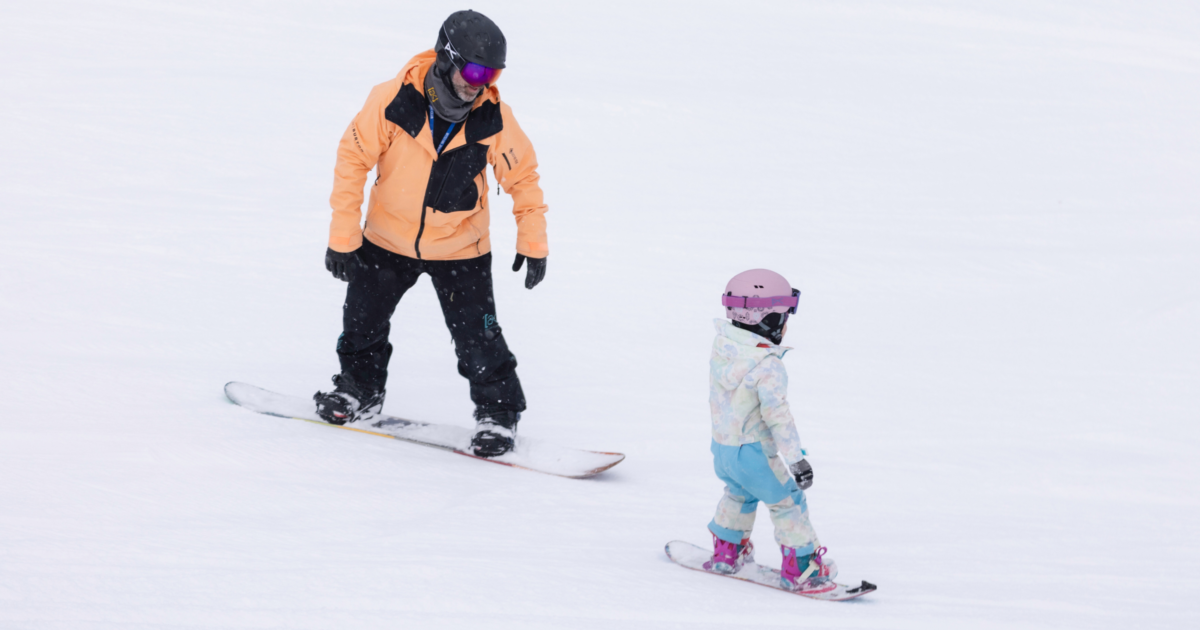 Ticket Prices
Fri., Sat., Sun., & Holidays
Adult: $96
Student: $75
Child (7-12 years): $68
Child (4-6 years): $57
Wednesday & Thursday:
Adult: $84
Student: $65
Child (7-12 years): $59
Child (4-6 years): $51
Magic Carpet ticket and children 3 and under: $0
(no charge ticket must be worn)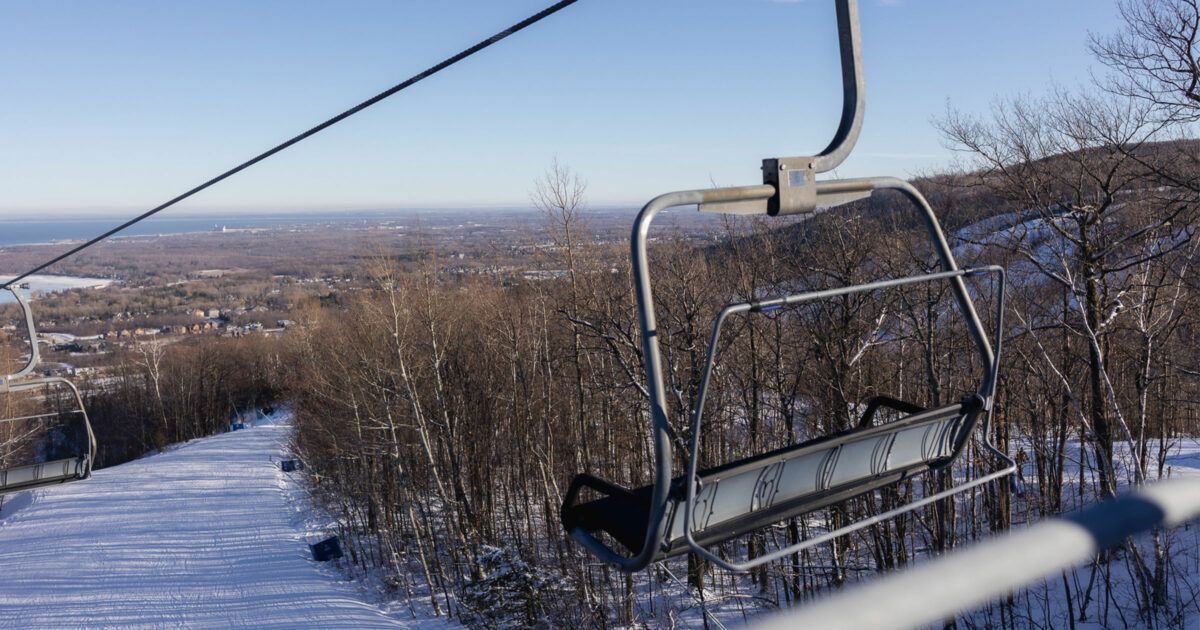 Payment
Members have the option to charge guest tickets to their members accounts, or have guests pay upon ticket collection at the ticket window. Cash, debit, or credit is accepted. Please specify your preference when completing the registration request form. Students in high school or university must present a current student ID at time of ticket collection to qualify for the reduced student lift ticket price.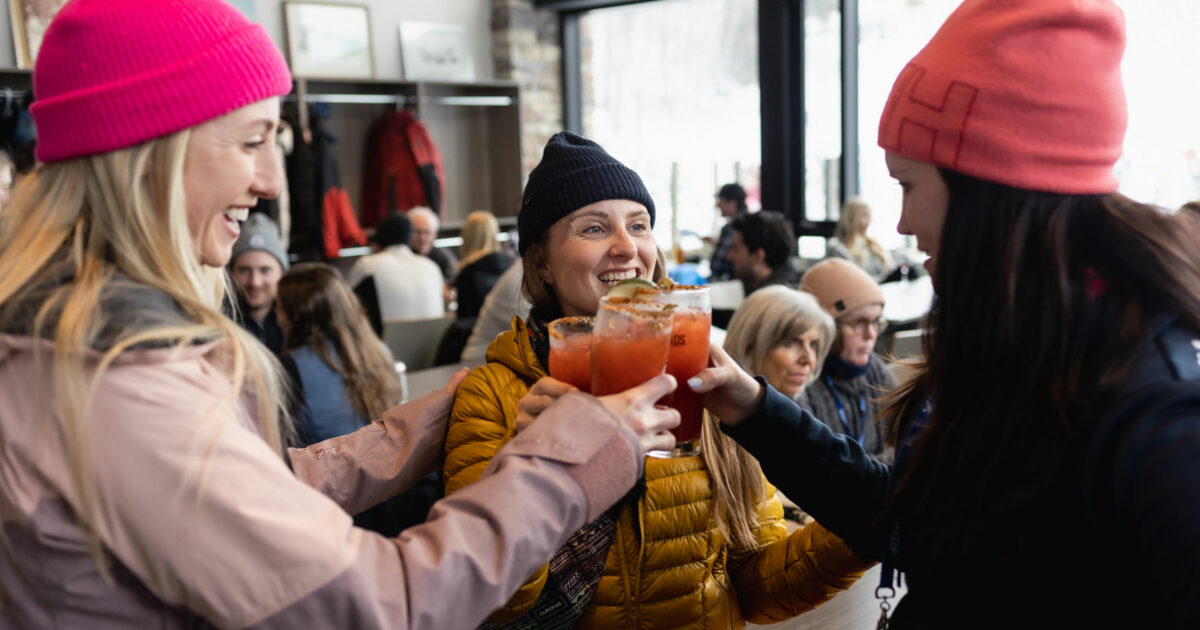 Maximum Guests
Tickets are limited to a maximum of 10 guest tickets per Full-Voting member family, per day, based on Alpine policy.
Maximum Visits
You may sign in as many as ten guests at a time on any operating day. Each guest may visit a maximum of six days between December 26 and the second weekend in March (maximum two Saturdays), regardless of how many different members sign them in.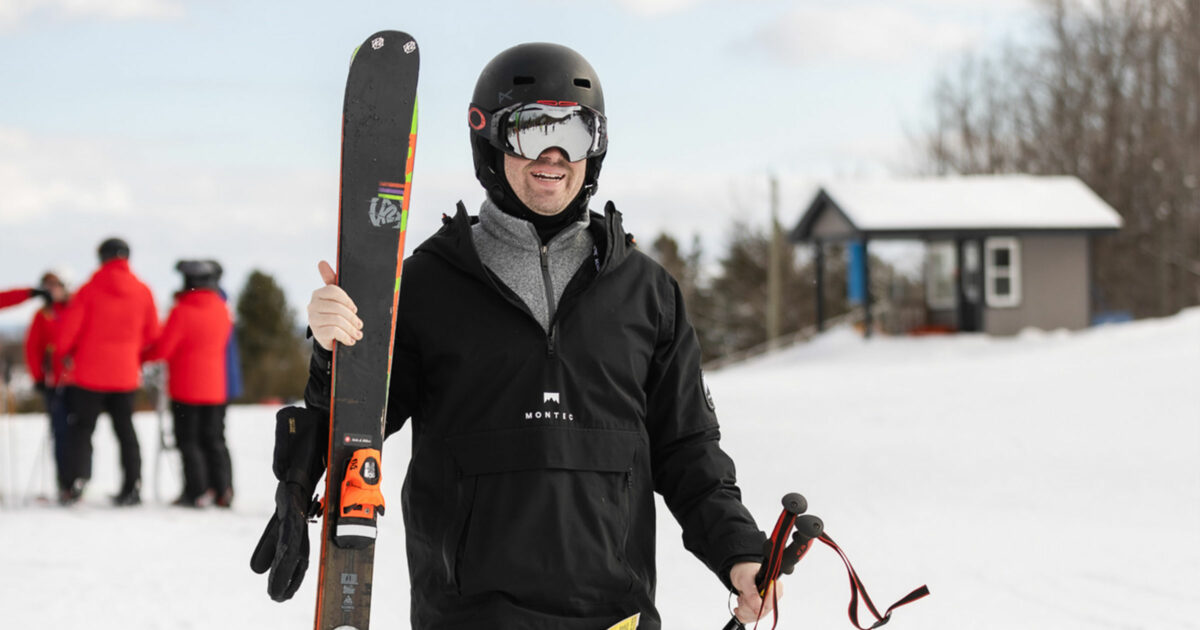 Signature Event Days
Men's and Ladies' Days are exclusive to event ticket holders for that day, and guests are not eligible to be signed in. Any guests looking to attend these signature days are required to be registered by a member and a ticket to be purchased in their name for the event.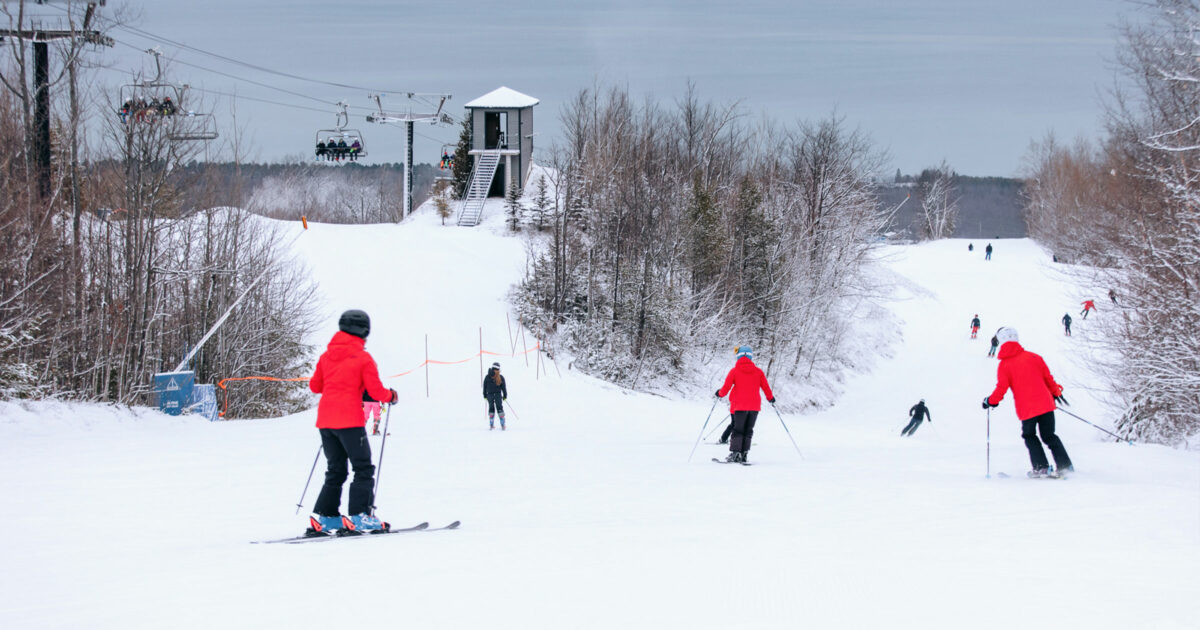 Cancellations
Cancellations and amendments to your reservation can be made directly from your confirmation email received at time of booking. At the bottom of your confirmation email, select "Edit Order" and make the changes as needed.
We ask for as much notice as possible so we can accommodate other guests where possible. Failure to cancel any reservations not required will result in a $25 admin fee.
Should you require additional assistance, please email our team at [email protected].
Guest Waiver
By visiting Alpine Ski Club, all guests must agree to the Club's liability waiver.
Make the most of your time at Alpine with our helpful tips.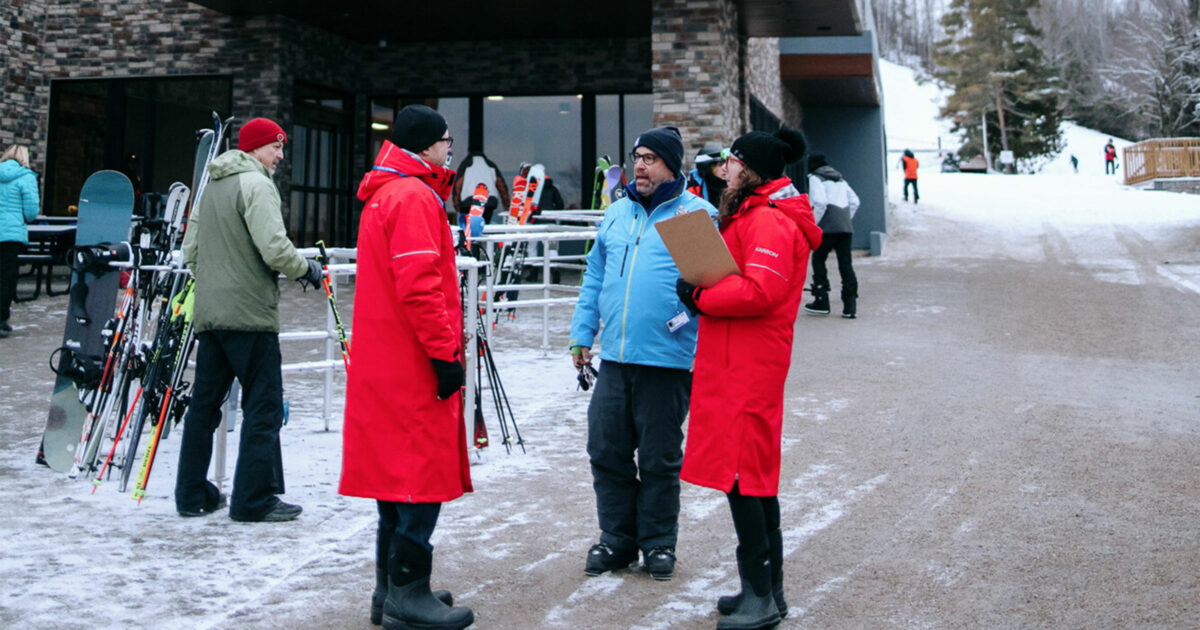 Arrival at Alpine
Guests are encouraged to drop their equipment off in the designated drop-off area near the clubhouse front door and proceed with their vehicle to the parking lot. The Town of the Blue Mountains has deemed the drop-off area and driveway a fire route, so please note that unattended vehicles may be ticketed and/or towed.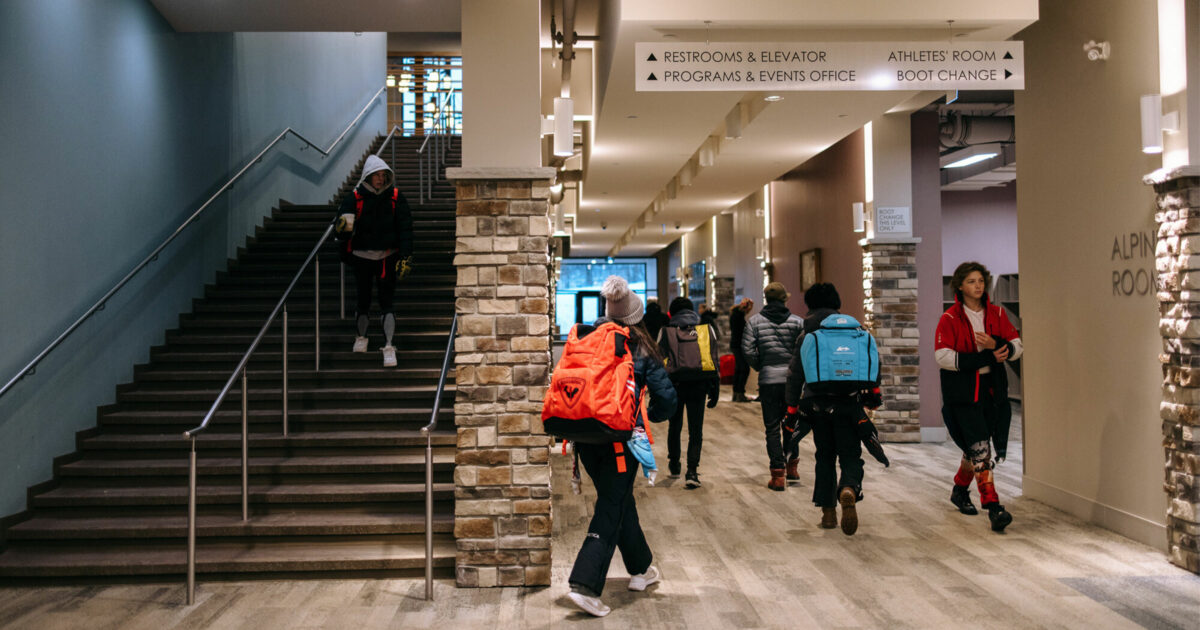 Change & Storage Area
Skis, snowboards, and poles must remain outside, however a boot change and bag storage area is located on the entrance level of the clubhouse to the right as you proceed along the entrance hall.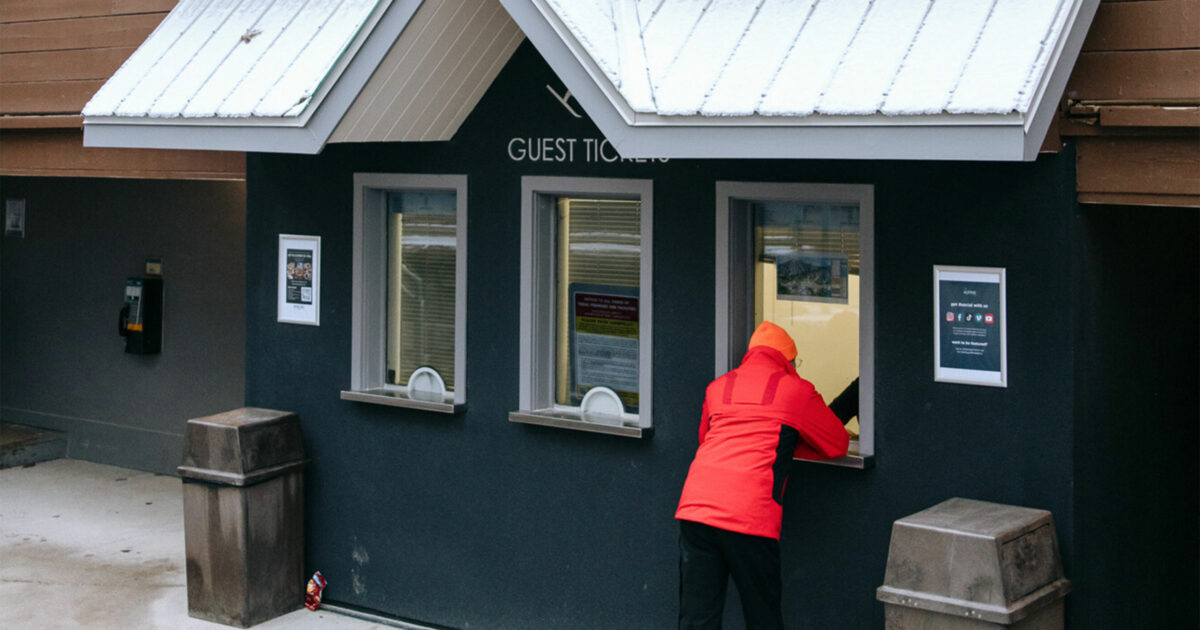 Lift Tickets
Your host member will have notified the Club of your visit, so you only need to identify yourself at the ticket kiosk to purchase your ticket(s).
The ticket kiosk is located in the lower level of the administration building, directly opposite the clubhouse entrance. Alpine accepts cash, debit and credit. Remember to pick up a trail map if you are unfamiliar with the property, and note the responsibility codes for the downhill trails, snowshoe trails and terrain park for a safe experience.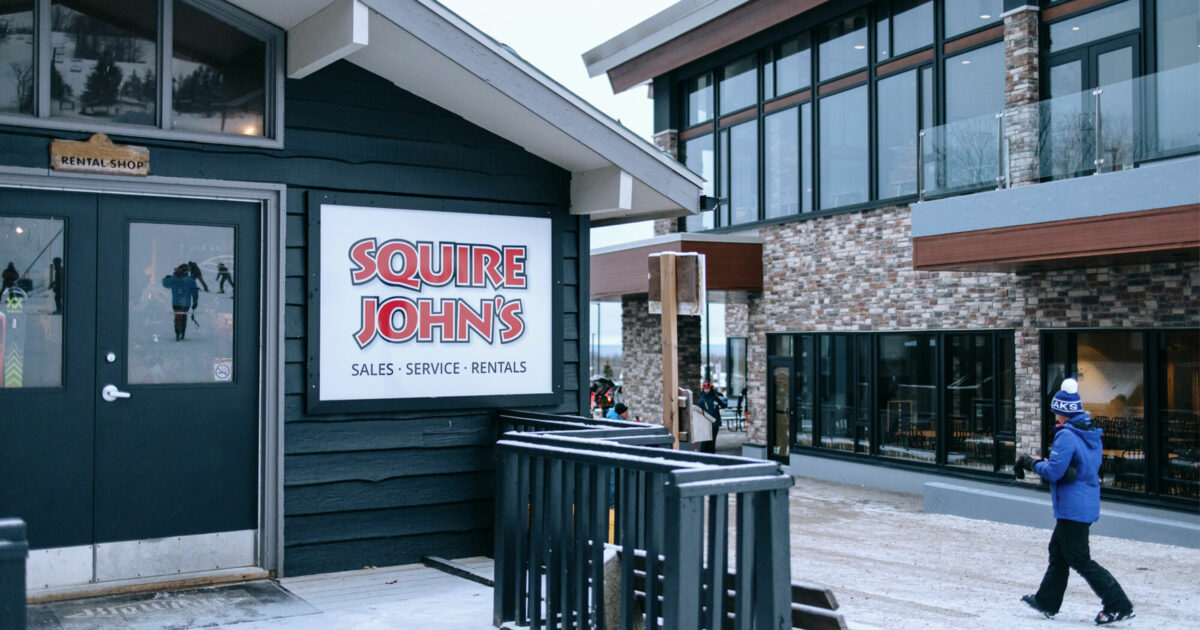 Equipment Rental
Squire John's is the on-site pro shop that carries a supply of rental equipment for all sizes of skiers and snowboarders. You'll find Squire John's on the hillside end of the administration building where you purchase your tickets. Plan to spend a few minutes in case they are busy, and the Squire's team can set you up on the spot. Available rentals include skis, snowboards, boots, poles, helmets, and snowshoes.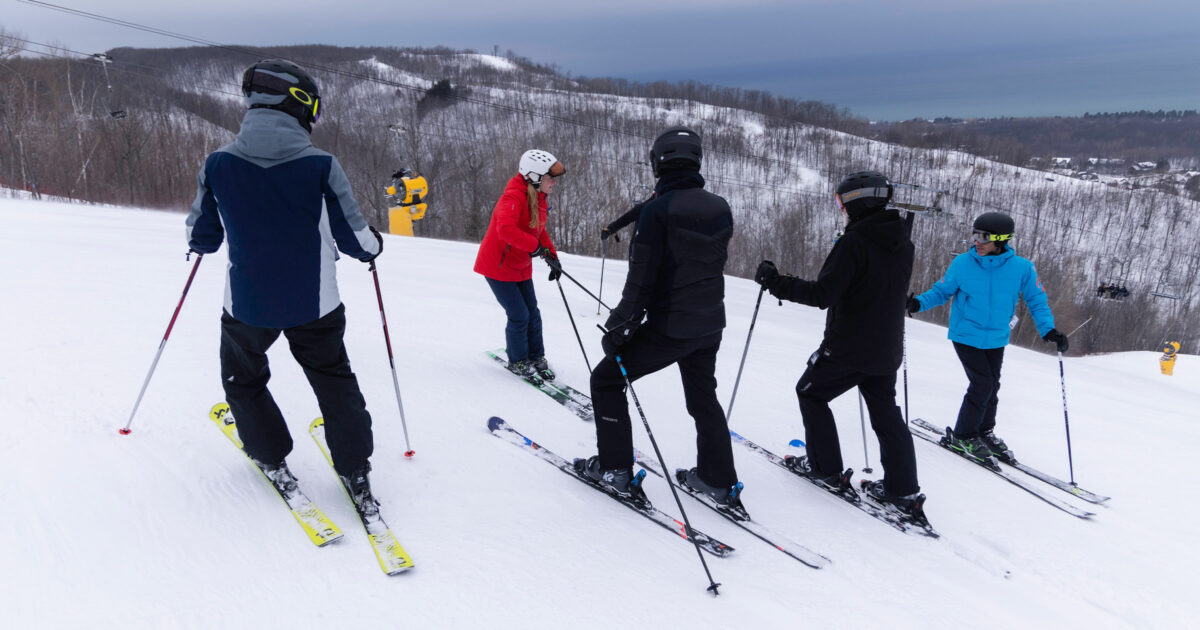 Lessons
Alpine offers private and semi-private ski and snowboard lessons with certified pros on a first-come, first-served basis. Lessons requests must be submitted online by your host member, and will be assigned based on order of receipt and availability of pros for the requested time.
As we have a limited supply of pros, we ask that you inform your host of your desire for lessons at your earliest opportunity. If a lesson request hasn't been submitted prior to your arrival, please visit the Programs & Events office located at the end of the hall from the main clubhouse entrance.

Lessons are one hour in duration, starting every hour on the half-hour from 10:30am. The last lesson time is 2:30pm.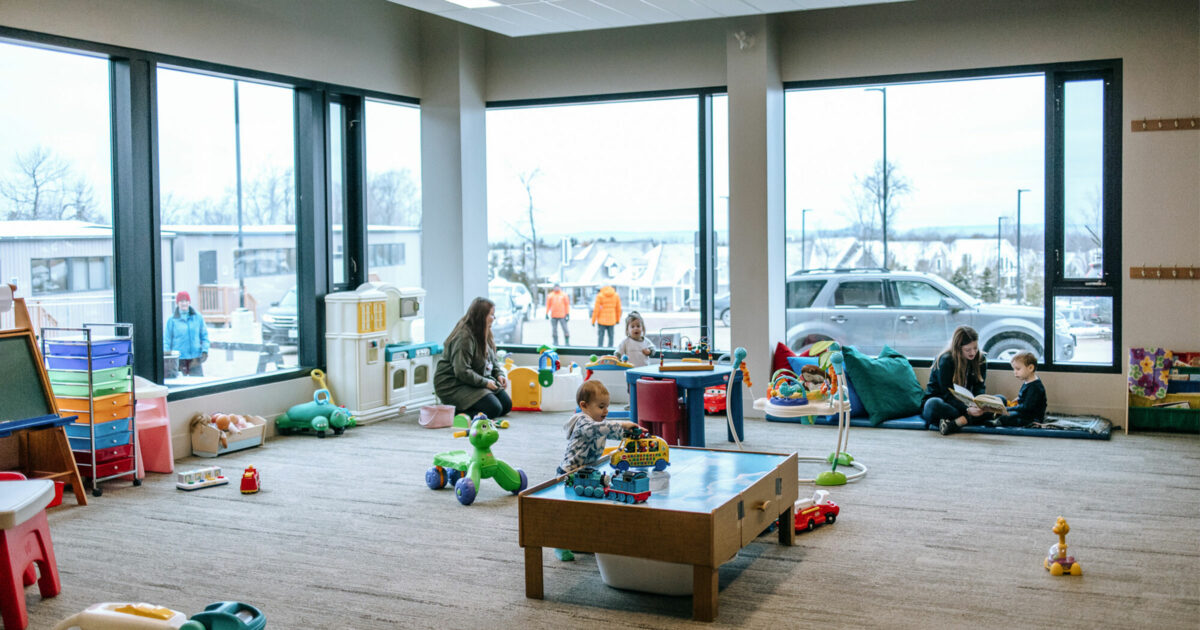 Little Kids' Club
Our Little Kids' Club operates on advance notice, especially with infants as this increases the number of caregivers required. Requests open online up to two weeks in advance, and must be made by the host member. Guest rates are at a 15% premium over member rates.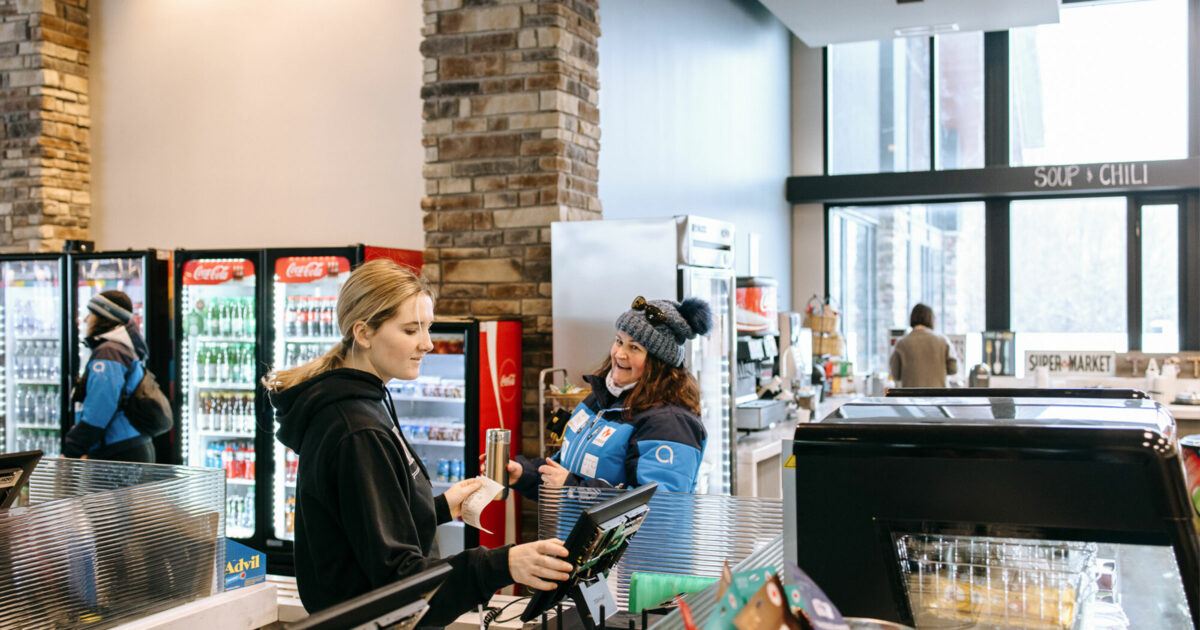 Food & Beverage
Alpine is proud to partner with award-winning Men With Knives Catering as our official food and beverage partner. Food service is available 30 minutes prior to lift opening times and until end of day, depending on the day of the week.

Men With Knives also offers great take-home options to keep fueling your family at the end of the day, available in the freezer grab and go section.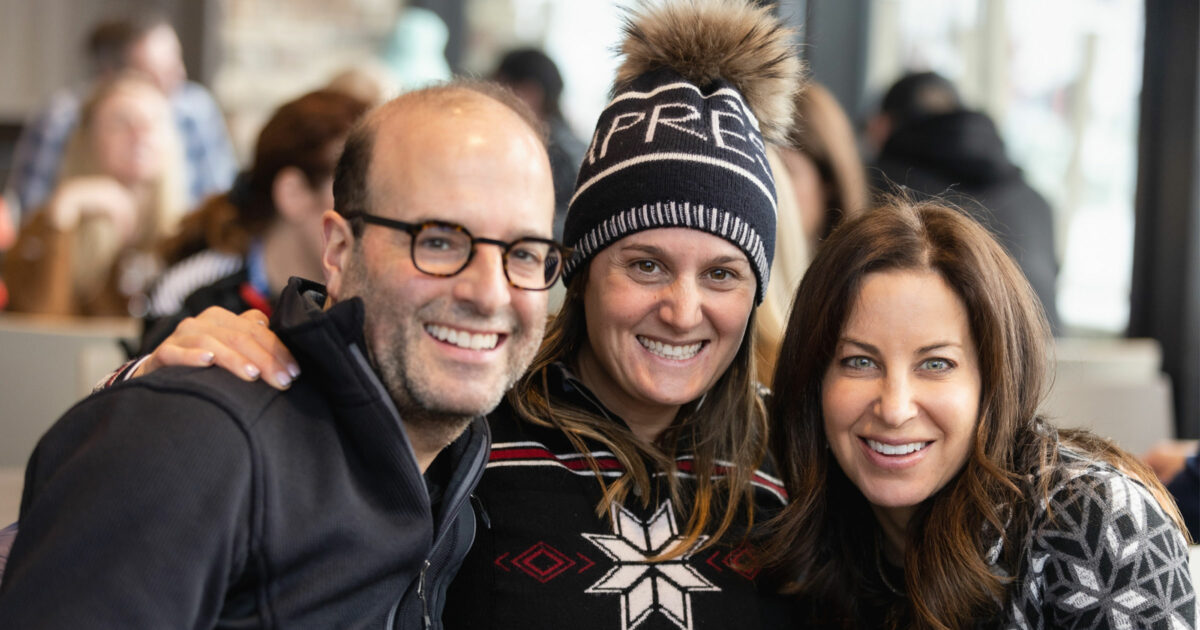 Après
As the guest of an Alpine member, you are welcome to join in on the après ski fun! Join us at the Fireside Bar and enjoy après food service by Men with Knives. Our exciting social calendar is always evolving, and we welcome you to cap off your day on the slopes by making new memories at one of our enjoyable après events.